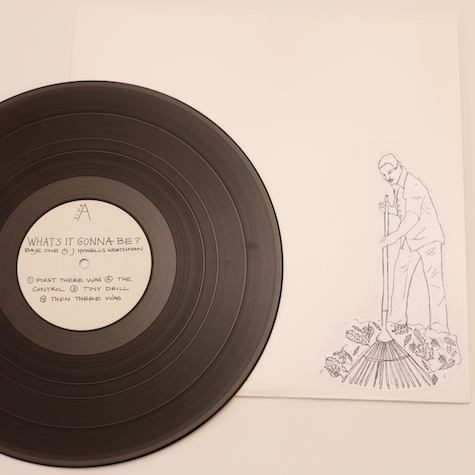 The 8-song record is called "What's It Gonna Be?" and we only made 100 copies of the vinyl! Check it out in the store.
Each copy comes with a hand-assembled cover with art by Lizzy Sullivan. And a printed lyric-sheet that is signed and numbered by Baje One & J. Howells Werthman. And all the center labels are hand-drawn by Bryn "Paperfinger" Chernoff. And your purchase of the vinyl also comes with a download code to get a digital copy of the record (and of course other goodies too – if you've bought stuff from us before, you know we hook it up…)
Head to the Shark Store and reserve your vinyl
For now, you can enjoy a free download of "Tiny Drill" from "What's It Gonna Be?" and (for you New Yorkers) get excited for the album release party on Saturday Nov. 27th at The Knitting Factory!