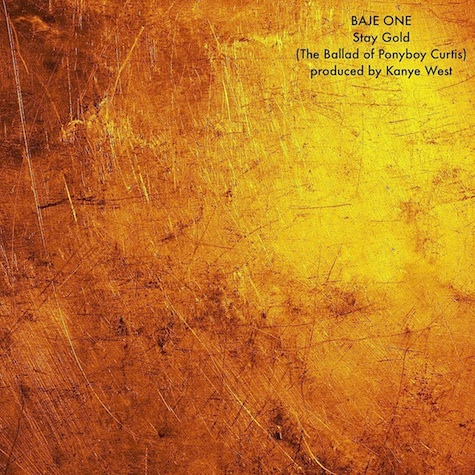 Download on the player below, or download right here.
The backstory: Ponyboy Curtis aka Curtis Johnson II was a high school basketball star from central Illinois. Johnson received a full scholarship to play the shooting guard position at Wichita State University in Kansas in the early 2000′s. But he never suited up for a single game with the Wheatshockers as he was convicted as an accessory to armed robbery just 2 weeks prior to the start of what would have been his freshman season. Johnson spent 36 months in an Illinois state penitentiary for the crime, after which he was released to rejoin his then girlfriend, now wife, Sara Johnson and their daughter Alicia. He never played competitive basketball again.
Johnson, the biracial son of a white mother (Alice Demarara) and a black father (Curtis Johnson), was nicknamed Ponyboy because of his 'golden' skintone. Johnson was given the nickname in grammar school after he and a group of friends watched Francis Ford Coppola's 1983 film 'The Outsiders' at a sleepover party. In the film, Ponyboy's friend Johnny urges him to "Stay gold," hence the title of this song.
The song is meant to humanize the experience of Curtis "Ponyboy" Johnson II, who was vilified by the media for his role in the liquor store robbery and his supposed betrayal of what Wheatshockers head coach Mark Turgeon referred to at the time as "the inviolable and hallowed values of Wichita State University and the NCAA."
Produced by Kanye West, who has no idea that any of this is happening.