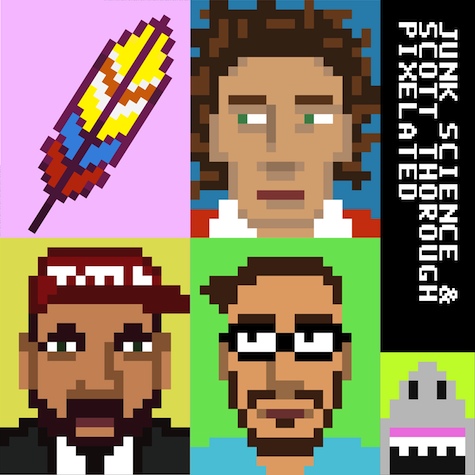 Junk Science & Scott Thorough made a record together. It's called "Phoenix Down" and it'll be out on May 31st, 2011 on Modern Shark.
The beats for "Phoenix Down" were made by Snafu & Scott Thorough using all original music created with 8-bit synthesizers (the same tools available to the people who composed music for OG Nintendo games). They layered those sounds with big beats and gave them to Baje who rapped on them and here we are.
"Pixelated" is the first "single." There will be a video for this song coming very very soon, like within a week or two soon. We love you all and we hope you enjoy our new project.