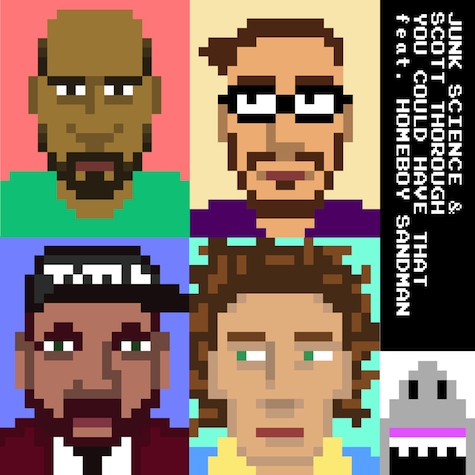 Junk Science & Scott Thorough made a record together. It's called "Phoenix Down" and it'll be out on May 31st, 2011 on Modern Shark. The album will be available digitally, and on a super-special, limited-edition, custom-molded, rubber USB flash drive. More info on that ASAP.
The beats for "Phoenix Down" were made by Snafu & Scott Thorough using all original music created with 8-bit synthesizers (the same tools available to the people who composed music for OG Nintendo games). They layered those sounds with big beats and gave them to Baje who rapped on them and here we are.
"You Could Have That (feat. Homeboy Sandman)" is the second "single." Homeboy Sandman is a very good rapper and a very nice guy. You should go to his website.
We love you all and we hope you enjoy our new project.