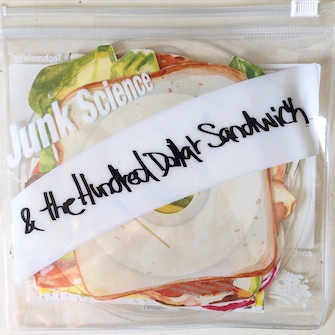 We've been wanting to show this to you for a while… Modern Shark presents: Junk Science and the Hundred Dollar Sandwich! Available as a special double-disc SANDWICH with art by Cool Calm Pete! What do we mean by sandwich? The 'bread' is the 2 (clear-substrate) CDs. Disc 1 has toothpicks on it!: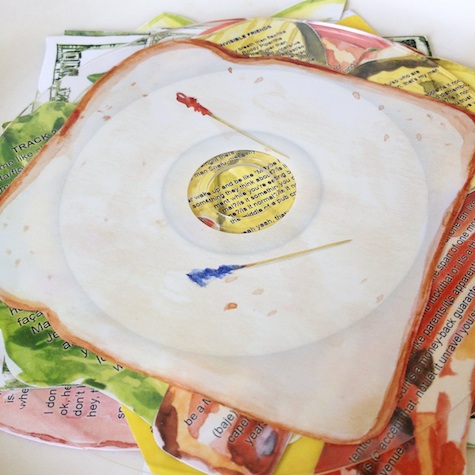 The 'ingredients' are 10 die-cut pieces of paper between the 'bread' with the lyrics to the album and the liner notes printed on them. Looky.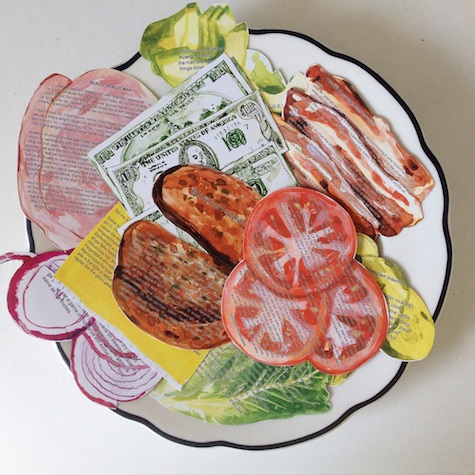 Looky closer: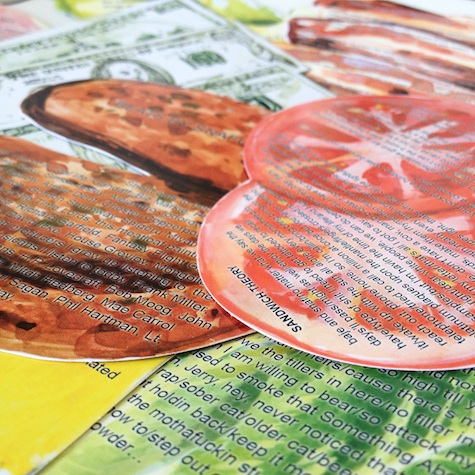 The whole thing comes packed in a classy, custom-printed freezer-safe 'ziplock' bag in case you are a weirdo who keeps CDs in the freezer. Keep your raps fresh: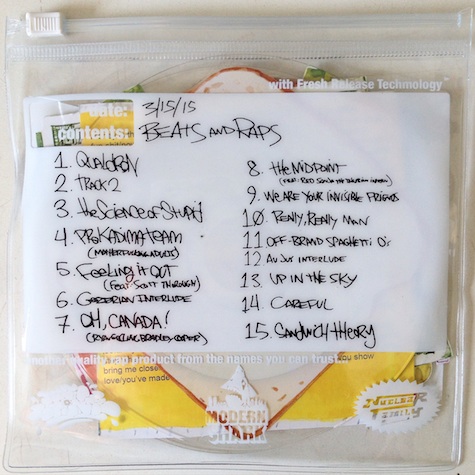 Pre-order on Bandcamp now and get an immediate download of our new track "The Science of Stupid"!! The album officially drops on March 15th, but if you pre-order you'll get the digital version before all your friends get it. Of course, you could just get the mp3s, but if you can swing the 20 bucks, why not get the whole sandwich? Pre-order here, or click "buy" on the player below. FUCK YEAH!!!