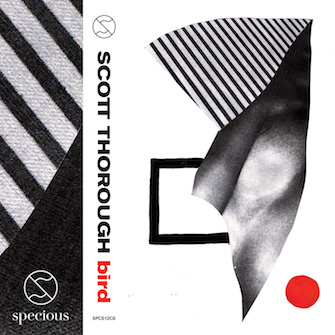 Modern Shark has teamed up with our good friends at Specious Arts in promoting Scott's debut album! The record is chill AF, showcasing Scott's cinematic, mellow side, with music that floats more than it bangs. I've been putting the tape on at home and then pretending that my life is a movie.
From Specious: Bird is the solo debut album from a seasoned recording artist; Scott Thorough is a Brooklyn born rap producer, film composer and INFP Scorpio. Thorough began making beats and producing albums as a young adult, eventually working with rap and indie artists across the country (Serengeti, Samson, Cavalier, Junk Science, Cool Calm Pete, Tone Tank, Swimware, Aerial East and many more).
Bird compiles a selection of Scott's recent ambient film works and electronic productions into a meditative 16 track long player sequenced with the warmth of analog cassette tape in mind. Essential. Bird drops on January 18th, 2019 on Specious, in collaboration with Modern Shark. Pre-order your cassette from Specious now.